If you have pets and are planning to move to Belize or make an extended visit, you will almost certainly want to bring along your pets. They can accompany you as long as you follow the rules, which are relatively simple compared to other countries. The Belize Agricultural Health Authority handles the applications and processes for importing pets, agricultural animals, meat, and plants.
You are advised to seek information on your pet's travel conditions in advance with your shipping company or airline.
Good to know:
No quarantine is imposed on your animal companion upon their arrival in Belize unless they have not received their rabies vaccine. An animal too young to receive the rabies vaccine will be quarantined until 30 days after vaccination.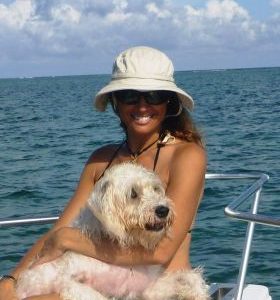 Before you travel with your pet
First of all, you must obtain an import permit for your pet from BAHA. A duly completed and signed application form must be sent to BAHA. Fees are $50 for each permit that can be valid for up to 10 cats and/or dogs. Once the import permit is issued, it is good for 90 days. You will then need an international veterinary certificate filled out and signed by your veterinarian within 14 days of arrival. It will be expected that your pet does not have any open wounds and is not visibly ill. Finally, you must give a 48 hour notice before arrival so a quarantine officer can inspect the animal before entry into Belize. There is an additional $20 fee upon inspection.
While dogs and cats imported to Belize aren't required to be vaccinated against anything except rabies, distemper, leptospirosis, parvovirus, etc. are all strongly encouraged vaccines. It will also have to undergo a medical examination on arrival to ensure that it does not have fleas, ticks or worms.
Attention:
If your pet must travel in the cargo area of the plane, you may be assessed import duty on the animal. If they travel in the passenger area, this should not be the case.
Other animals
No vaccination is required for other types of pets, such as birds, reptiles, fish, amphibians and small mammals such as hamsters and rabbits. However, you have to seek information on other import conditions with Belizean authorities.
Useful links:
Belize Agricultural Department www.agriculture.gov.bz
Belize Permit Application www.baha.org.bz
Pet Travel www.pettravel.com