How can I obtain permanent residency in Belize? Finding accurate information about permanent residency can be very frustrating. Here are the answers to all your queries, but it is wise to talk to the supervisor at the Department of Immigration in Belmopan as things change periodically.
If you like the Belizean lifestyle, you may wish to settle here permanently. There are a number of advantages to permanent residency. It can facilitate easier travel between countries, ease the bureaucratic procedures for everything from a driver's license to a bank account, put an end to the monthly trips to the immigration office to get your visa stamp, and perhaps of greatest benefit, you can work without a work permit. Obviously, you will have to fill in some formalities.
Good to know:
You must have lived in the country for at least a year to be eligible for permanent residency. During this year, you may not leave Belize for more than 14 days total, and you must renew the tourist visa stamp you received upon entering the country every 30 days. This is a strict rule, and exemptions are very rare. If you must leave during the year for an emergency in another country, it is wise to get approval from the supervisor in the Belmopan Immigration office before leaving.
Procedures
It is not difficult to obtain permanent residency in Belize. However, you have to be patient and flexible. Different officials may tell you different rules. It is better to smile and nod than argue – a pleasant attitude will take you much further. If you only make one trip to the office, consider yourself extraordinarily lucky. Application for permanent residency must be made at the Immigration Department in Belmopan, and you will require a number of documents.
Evidence that you have been in the country for more than a year. That includes a copy of your passport pages, including the blank pages, as well as the original passport for you and any family members applying with you
Proof of financial stability, usually in the form of several months worth of bank statements
A copy of a Belizean police record for each family member 12 or older
Documents related to land acquisition in the country or a letter from a landlord
A health certificate from a Belizean doctor for each family member. This is a specific form obtained at any immigration office and details a physical exam. You must also get a blood test indicating you are negative for HIV, VDRL, and TB. Children under 12 do not have to get the blood test but must have the health certificate
Three passport-type ID pictures for each family member
Each family member's birth certificate
A marriage certificate if you are applying as a couple
A sworn statement of financial support. If you are applying alone, you must swear to support yourself and indicate how you will do this. One spouse can also swear to support the other, or you can each swear to support yourselves
Proof of employment or Business Registration Certificate, if applicable
A statement from the Income Tax Office indicating that you do not owe income tax
You might require (though it is not officially stated) a letter of school enrollment or a note from the Ministry of Education that you are approved to homeschool, if you are doing so (school is compulsory between the five and fifteen)
Immigration fees apply and vary depending on your country of origin but are not due until your residency is approved. Check the immigration department website for the list of fees. When you apply, they will give you a small yellow receipt with your file number on it. It is imperative that you keep this piece of paper. Without the file number, you will be unable to get information regarding your case.
Good to know:
You are required to produce original documents as well as their copies. You may apply separately from your spouse, but you cannot apply for children separately. They must be on the application of one or the other parent.
Important:
The time between application and approval could be anywhere from several months to two or more years. In the meantime, you are required to continue getting your passport stamped every 30 days and notify the Immigration Department which is nearest your home in case of change of address. After applying, you can leave for more than 14 days, but some suggest getting approval from an immigration supervisor anyway.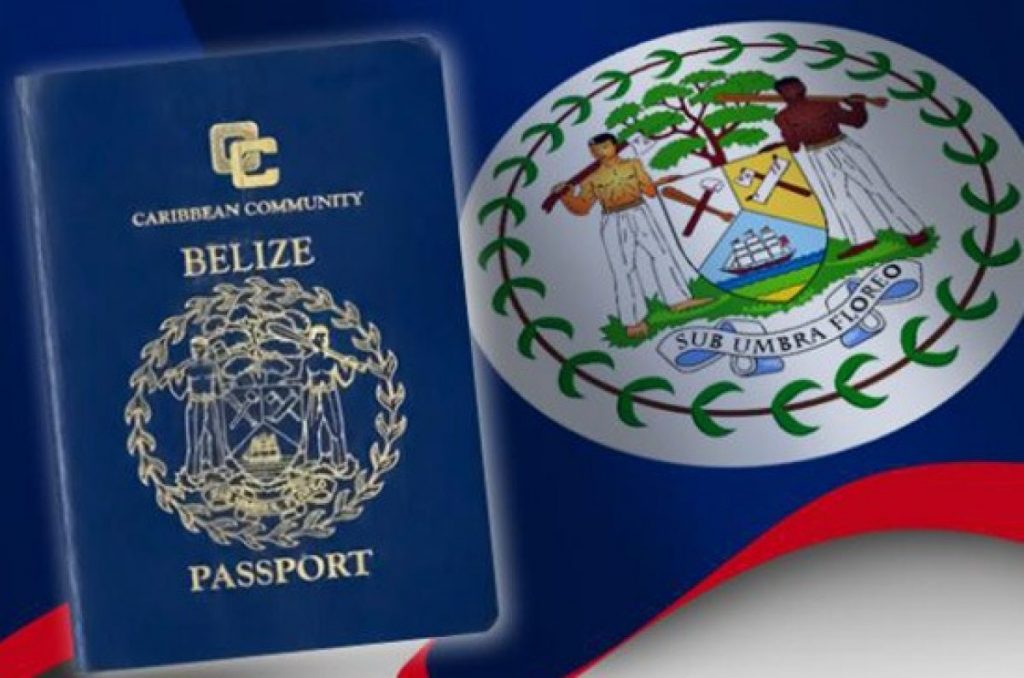 Obtaining citizenship
If you want to obtain Belizean citizenship, you must have permanent residency and have lived in the country for at least five years. You are also authorized to apply for citizenship for your spouse and children.
Useful Link:
Department of Immigration Belize www.ins.gov.bz/index.php/pr-req/new