If you're looking for things to do on Ambergris Caye, you'll probably hear people talk about going to Secret Beach. You might think to yourself, how can this place be a secret if everyone seems to know about? Put those thoughts aside, because no trip to San Pedro is complete without checking out the most famous Secret Beach in Belize.
Belize's Secret Beach is Ambergris Caye's Worst Kept Secret
Yes, the cat is out of the bag about Secret Beach, but you should still plan to spend an afternoon there. It's peaceful, gorgeous, and far enough off the beaten path that you can get away for a bit from the more bougie atmosphere of the rest of Ambergris Caye.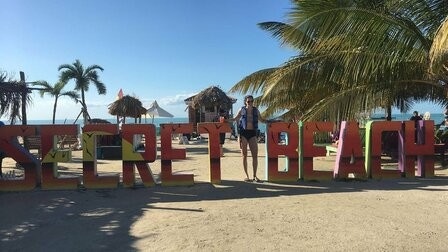 Don't go to Secret Beach expecting to have complete privacy. Instead, go with the intention of chilling out and relaxing, enjoy the beach tunes from the local taco truck, and let every worry in your body flit away while you stare at peaceful mangrove islands in the distance.
Things to Do at Secret Beach
It's a beach, so this one should be obvious, right? Well, there are different kinds of beaches with different styles, so here's what you can expect at Secret Beach:
Swim in the Clear Blue Water
The water here is peaceful and clear. It was shallow a long way out, so we kept walking until we felt we were a little too far from shore, and then turned back. There were small, minnow-sized fish swimming in the water, but we didn't see anything else.
Because this beach is on the west side of Ambergris Caye, it has very different water and beach style than the beaches in San Pedro, so if there are bad conditions on the east side of the island (seaweed, etc.) the conditions here can be completely different.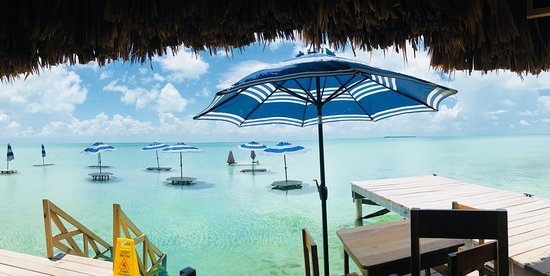 Go Paddleboarding
Secret Beach is a great place to paddleboard since the water is so smooth. You can bring your own board or rent one on the island.
Enjoy the Peace of the Palapas
There are dozens. We enjoyed the view from under the palapa when we needed to escape the sun. Here you can read, take a nap, or do any other relaxing activity without fear of getting sunburned.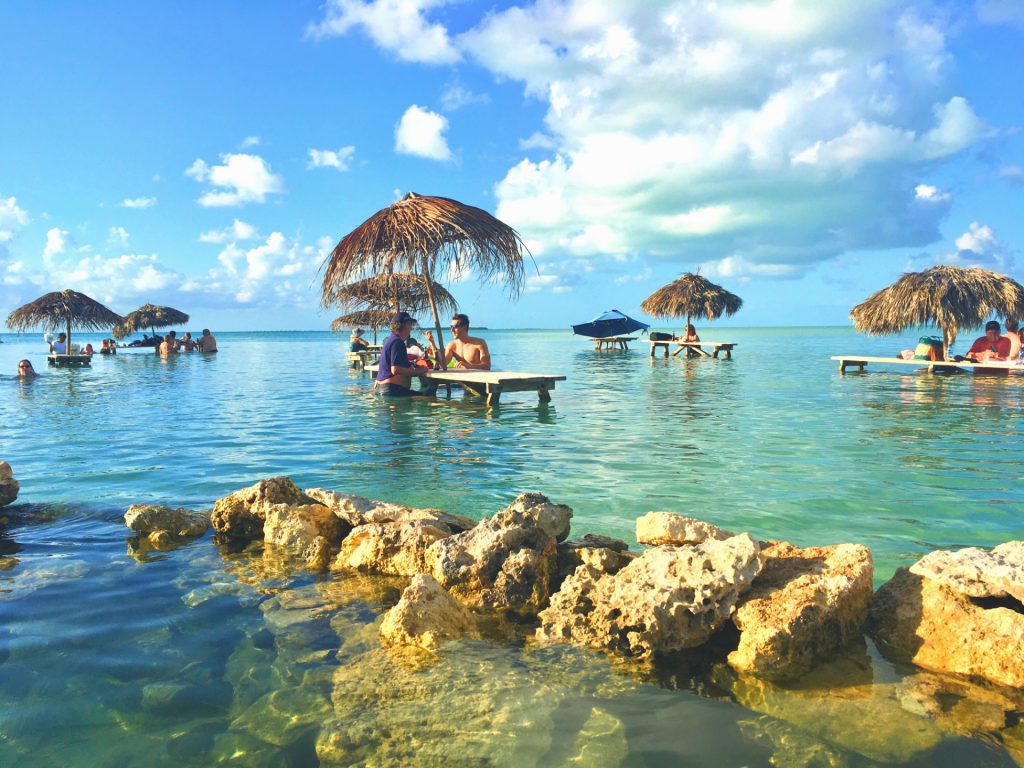 Eat a Beach Snack or a Meal
There are several restaurants/bars and a food truck, so we could pick from where we wanted to eat. Technically these are listed as seven bars, but they were different levels so you can pick your style. We got some snacks at the food truck, which we ate in the nearby shade.
You can also enjoy your meal in the water on lounge chairs. Alternatively, bring your own food and drinks and save a bit of money (but expect not to have access to the restaurant's lounge chairs). The newest bar called Blue Bayou has opened up and is getting rave reviews, so that may be a fun.
Get Your Party On
When I was there, the beach was chill and there wasn't a party scene. However, during high season, this beach tends to skew younger and more local, and that can mean that it can be a little more fun than the beaches on the other side of the island populated mostly by older tourists. The weekends tend to have younger locals more than weekdays because they're at work or school. However, if you're keen to meet some locals or younger tourists, head out on the weekend.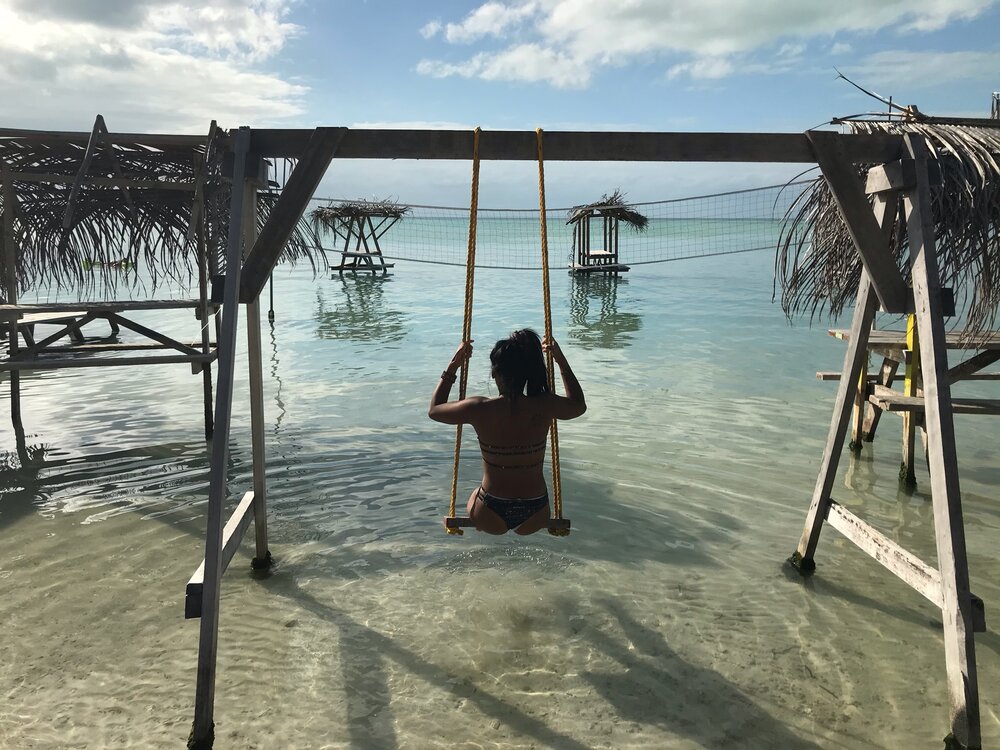 Go Paddle Boarding, Kayaking, or Canoeing
You can rent what you need for these water sports at Paradise on the Caye. Just note that they don't have a large inventory, so call ahead to reserve if you're worried they won't have them available that day.
How to Get to Secret Beach from San Pedro
To get here, you'll want to have a golf cart handy, since the round-trip price for a taxi is over a hundred dollars. Even renting a golf cart for the day can save you a ton of dough. Of course, make sure that you have a designated driver for the ride home if you plan on partying a bit.
The drive is about four miles north of town and three miles west. The first part of the ride is really pleasant because the roads are up to date and paved. It's when you head west where you'll start to feel like you're really on an adventure since these roads are gravel and bumpy as all get out.
For exact directions, ask a local on your way out of town. The signs here can change year to year, and the island has been undergoing rapid development. Prepare to spend an hour on the drive and to feel like you're lost, but the way is marked pretty regularly.