Hol Chan Marine Reserve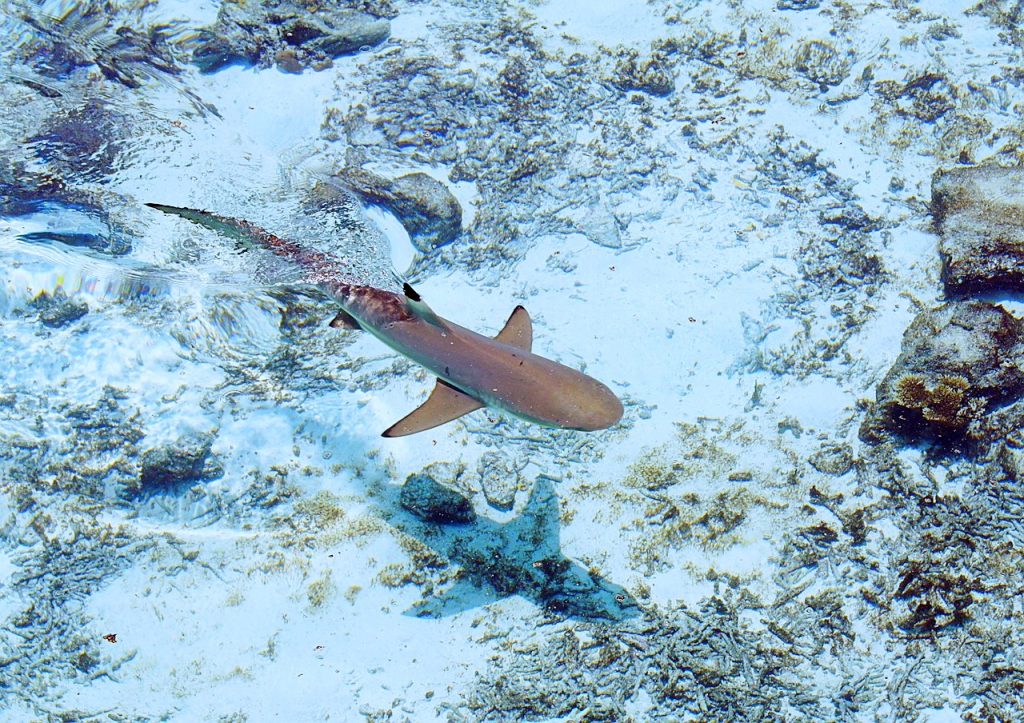 Coming in at number 1, the Hol Chan Marine Reserve is without a doubt one of the most amazing places to snorkel in Belize.
As the country's oldest reserve, this marine national park in the north of the country is teeming with incredible marine life.
At only 6km from Ambergris Caye, it makes for a very popular day trip.
Essentially a small channel within Belize's Barrier Reef, the reserve is split into 4 different zones, each with their own flavour.
Shark Ray Alley
Technically a zone within the Hol Chan Marine Reserve – Zone 4 to be specific! – Shark Ray Alley is probably the best Belize snorkelling spot if you want to see, yes you guessed it – some sharks and some rays!
From lemon sharks to nurse sharks and even some tiger, bull and black-tipped reef sharks thrown in, this place is amazing!
There are also a huge number of rays to be seen here, including yellow stingrays and spotted eagle rays, the tips of which can often be seen breaking the surface of the water even as you approach in the boat!
Turneffe Reef Atoll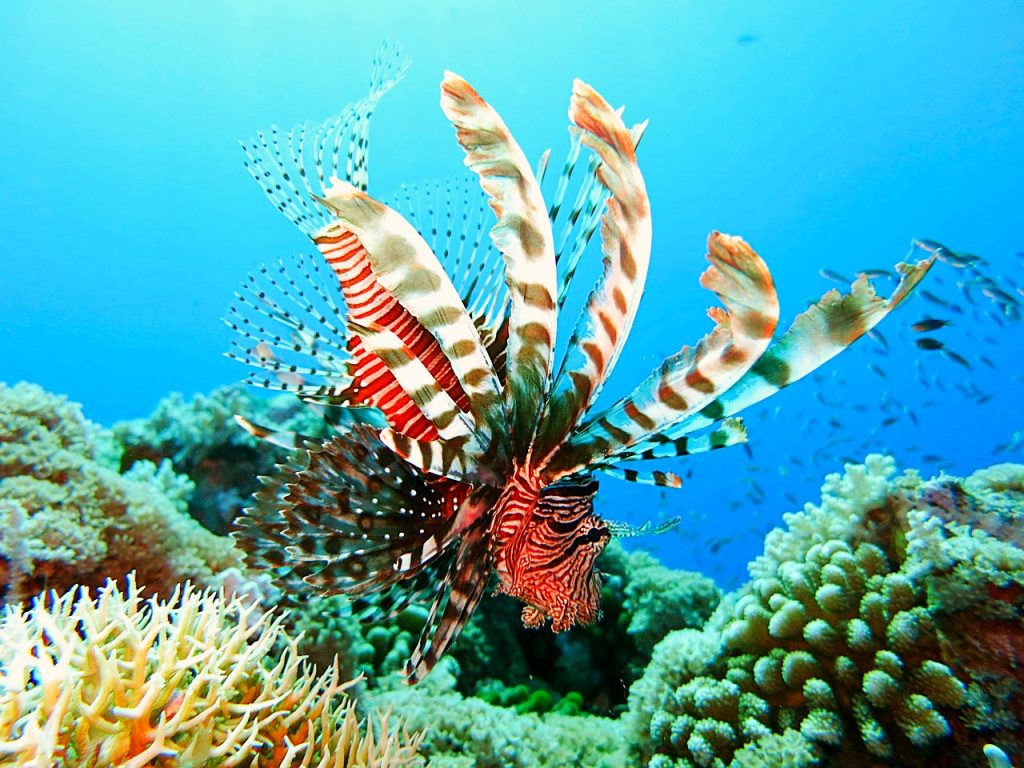 The largest of the 3 atolls in Belize's Barrier Reef, Turneffe Reel Atoll is also the most northerly in this collection, meaning it's a full day trip to get here from Caye Caulker, where many people stay.
Established as a marine reserve in 2012, and largely comprised of hundreds of small mangrove islets, you have a very good chance of spotting turtles out at Turneffe Reef, who come to feed off the rich waters created by this ecosystem.
The place is also teeming with lionfish, which are hunted here as part of a population control method, so you may even get one for dinner if you're lucky!
Turneffe Reef Atoll is also famous for its primary dive site, The Elbow, which features a 30m drop off into the deep blue waters below.
Lighthouse Reef Atoll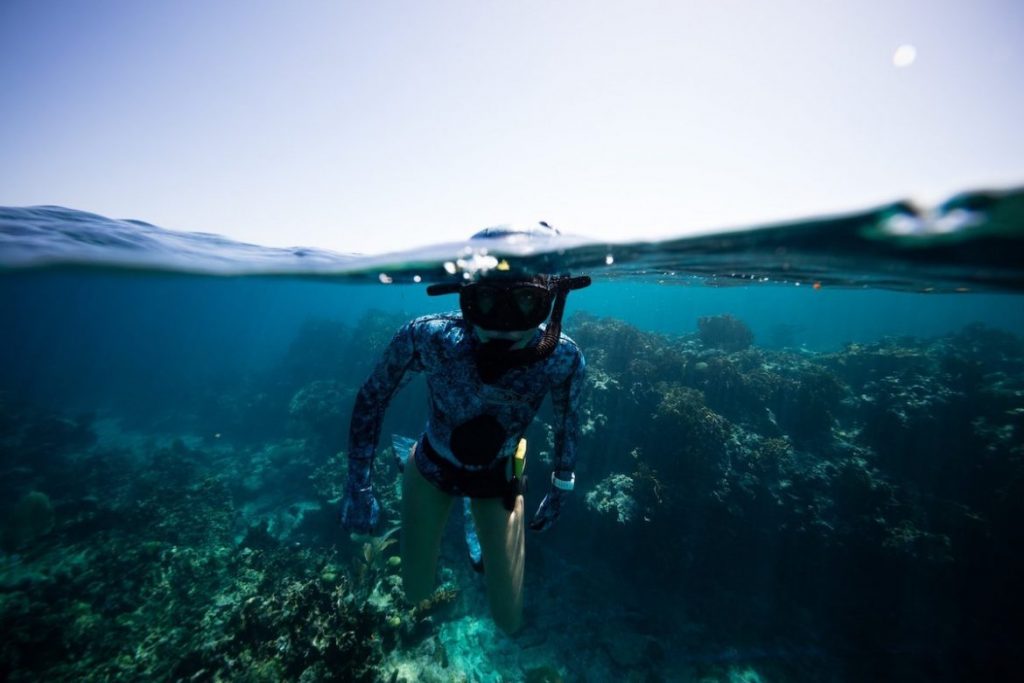 The second atoll in Belize's Barrier Reef, Lighthouse Atoll is also furthest from the coast, which means you'll need to pick a calm day to visit here if you want the smoothest boat ride possible!
However, many people make the journey out here, even in rough conditions, because of the reef's massive drawcard – the famous Great Blue Hole, which is the world's largest underwater sinkhole.
At 124m deep, there isn't much fish life here, but giant stalactites are the main drawcard and, of course, the kudos to say you've been here!
As well as the Great Blue Hole, Lighthouse Reef Atoll also features both Half Moon Caye and Long Caye Wall which do have amazing fish life.
Glover's Reef Atoll
The 3rd Atoll in Belize's Barrier Reef, this one is the most southerly and was named after a couple of pirate brothers!
Part of the World Heritage area, this atoll is 145km big and is surrounded by sheer drop-offs that plunge metres down into the Caribbean deep blue.
Gladden Spit
This top Belize snorkelling spot is most famous because of its whale shark population which can easily be spotted here between the months of March to June.
One of the largest creatures in the ocean, these amazing creatures come here to feast on the many spawning fish populations, which result from the healthy marine life.
This means the magnificent whale sharks can easily be viewed by scuba divers and snorkelers alike.
Located in the south of Belize, trips to Gladden Spit leave from the coastal town of Placencia, so head here if you want the once in a lifetime opportunity to see these incredible giants.
Coral Gardens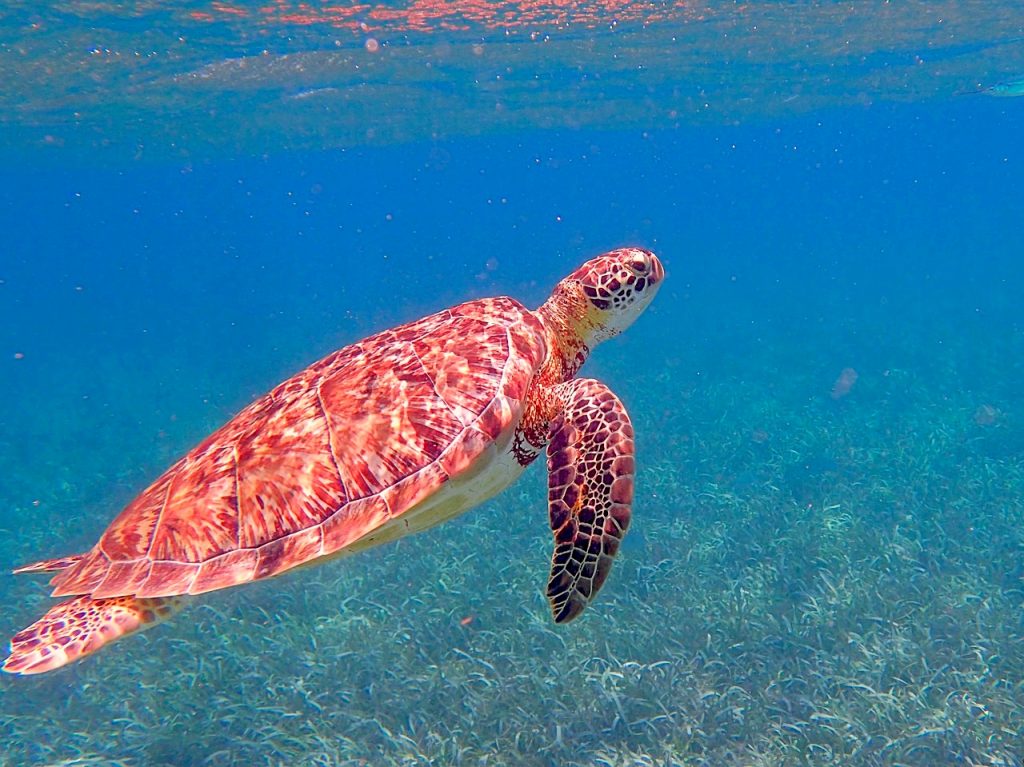 Known for its diversity of coral, this is probably the best Belize snorkeling site for beginners.
Indeed, the shallow depths, yet incredible diversity, of the Coral Gardens, make it the ideal location if this is your first time donning a snorkel and mask!
Located on the inner side of the reef, Coral Gardens are also sheltered, which means currents here are less strong and swimming around to see the tons of colourful fish is much easier.
Right near Caye Caulker and part of the local marine reserve there, this place is an easy half-day trip is you want just a shorter snorkel excursion and is normally paired with Shark Ray Alley.
Mexico Rocks
Another shallow site, Mexico Rocks is the ideal Belize snorkelling site for marine photographers, as the great visibility here, means of the colours of the coral real pop in front of the lens.
Located only a 20 minute boat ride from Ambergris Caye, Mexico Rocks showcases a delightful array of boulder coral and brain coral and is one of the top places to spot lobsters and eels.
At only 12ft deep, this snorkel site is also nicely sheltered and usually quite calm with tons of angelfish and yellowtail snapper regularly seen.
Goff's Caye
And finally, the 9th best Belize snorkelling spot goes to Goff's Caye.
Actually more of a tropical island, experiencing a day trip here also provides you with ample time to enjoy the white sands and laze under a tropical palm tree or 4!
Great for kids, this place is also popular with cruise ships and is only 30 mins from Belize City.
With a huge selection of brilliant-coloured fish, as well as the occasional turtle and dolphin, Goff's Caye is definitely a good choice if you are basing yourself in or near the capital.