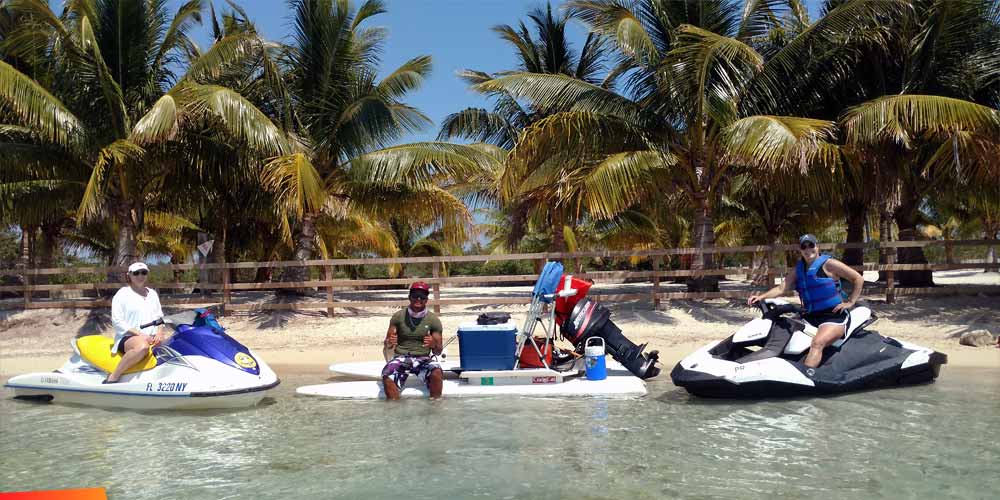 Jet Skis
A great way to explore the island and the beautiful Caribbean waters surrounding it is on your own jet ski! There are rentals starting at just 30 minutes and some provide complimentary resort pick-up and drop-off! Belize is home to more than 200 tropical cayes—many of them uninhabited and unexplored. And if you'd like more of an adventure, there are guided jetski tours that take you exploring for hours.
Jet Ski tour to Secret Beach
If you're looking for a completely awesome adventure off the beaten path, then it's time to check out a private Jet Ski tour to Secret Beach! This private guided tour even has an early morning option that includes the chance to swim/snorkel with wild Manatees!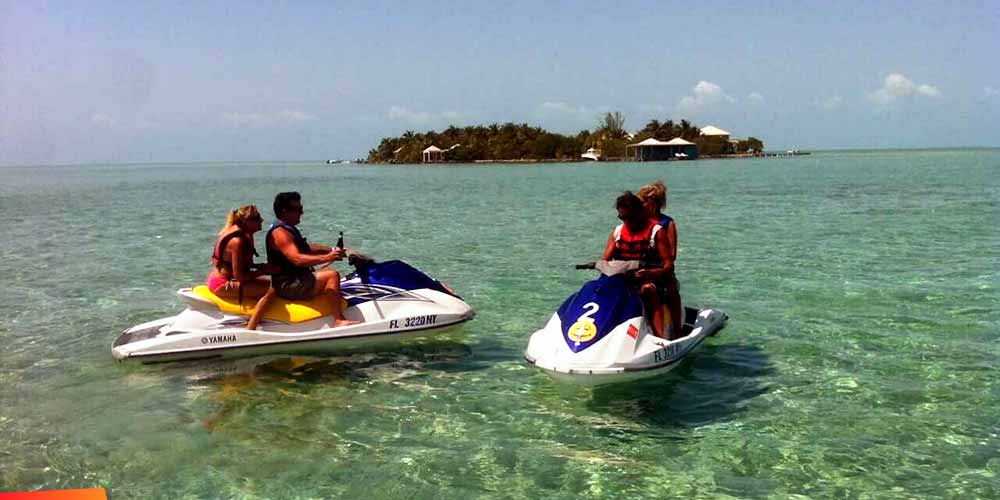 Get ready for a high speed adventure as you skim across the warm Caribbean water a wave runner. This adventure takes you to the most beautiful parts of the island, that can only be reached by jet ski. Each tour begins with a slow cruise through the Mangrove canal to Chetumal Bay.
There is abundant wildlife along the way, including a wide variety of birds, giant iguanas and even the occasional American Crocodile! Next, you'll open up the throttle for some high speed fun as you head north through the calm, crystal blue waters toward your first stop; Secret Beach.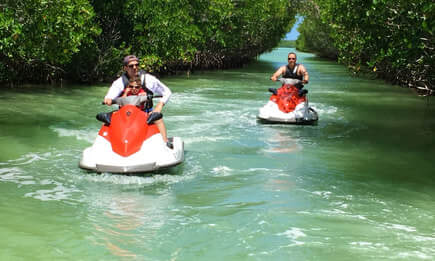 Here, your guide will pamper you with bottomless rum punch, cold soft drinks and fresh Island Ceviche & chips. The water here is like a giant swimming pool and you'll have as much time as you'd like to relax in the warm Caribbean. Next, it's back on your ski for a tour of some private islands, including Leonardo DiCaprio's "Blackadore Caye.
Kayaks
One of the best ways to explore the island is by kayak! Paddle out to the reef and tie up to a buoy for some snorkeling, or go explore the dozens of uninhabited islands in Chetumal Bay.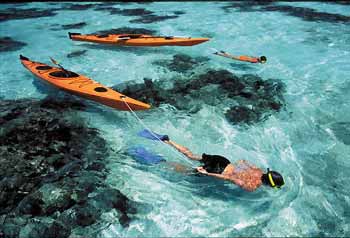 Paddle Boarding
Stand up paddle surfing and stand up paddle boarding are offshoots of surfing that originated in Hawaii. Unlike traditional surfing where the rider sits until a wave comes, stand up paddle boarders stand on their boards and use a paddle to propel themselves through the water. Variations include flat water paddling for outdoor recreation, fitness, or sightseeing, paddle board yoga and even fishing.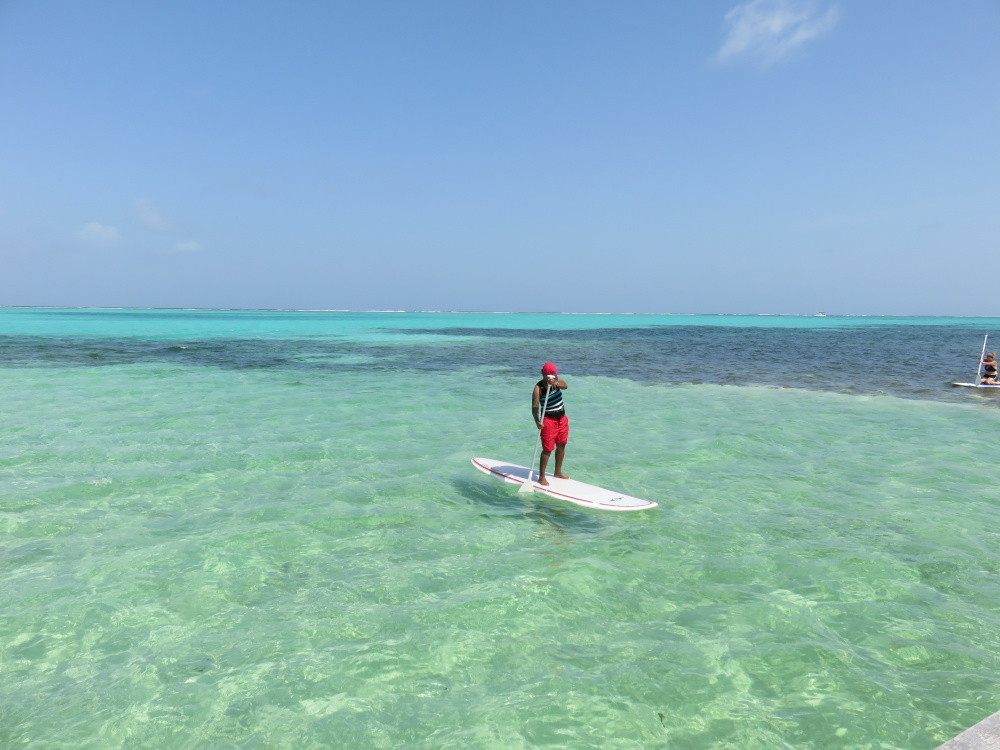 Wakeboarding
Carve up the water and ride the wake behind a wakeboarding boat. Professional instructors make wakeboarding & waterskiing fun and easy to learn, regardless of your skill level. There are trips designed for experienced riders as well as newbies. The calm waters behind the reef are the perfect place to skim over the warm Caribbean! (On windy days with rougher seas, sessions will take place on the Western side of the island in the Beautiful waters of Chetumal Bay).